Flow Rider
Adrenaline Rush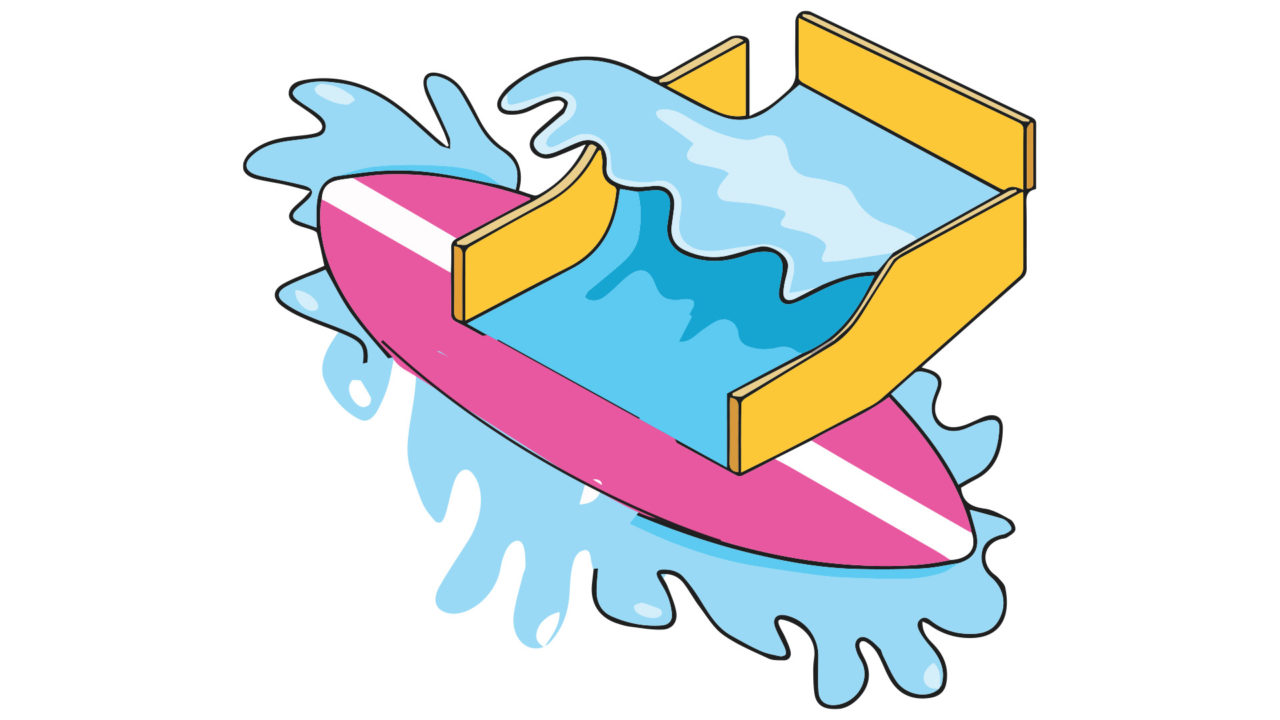 Description
Adventurous riders will experience strong movements and powerful waves on this 10m wide attraction. No hard or sharp objects allowed on riding surface. No loose articles.
Check Our FlowRider Expert Trainers
A Thrilling Activity
Experience the thrill of the all-new FlowRider Surf Machine at Loopagoon Water Park! Hop on a board and feel the rush of riding a wave. Our experienced instructors are always available to help you out with surfing. The best part? he opportunity to ride the FlowRider is included with water park admission!
Learn More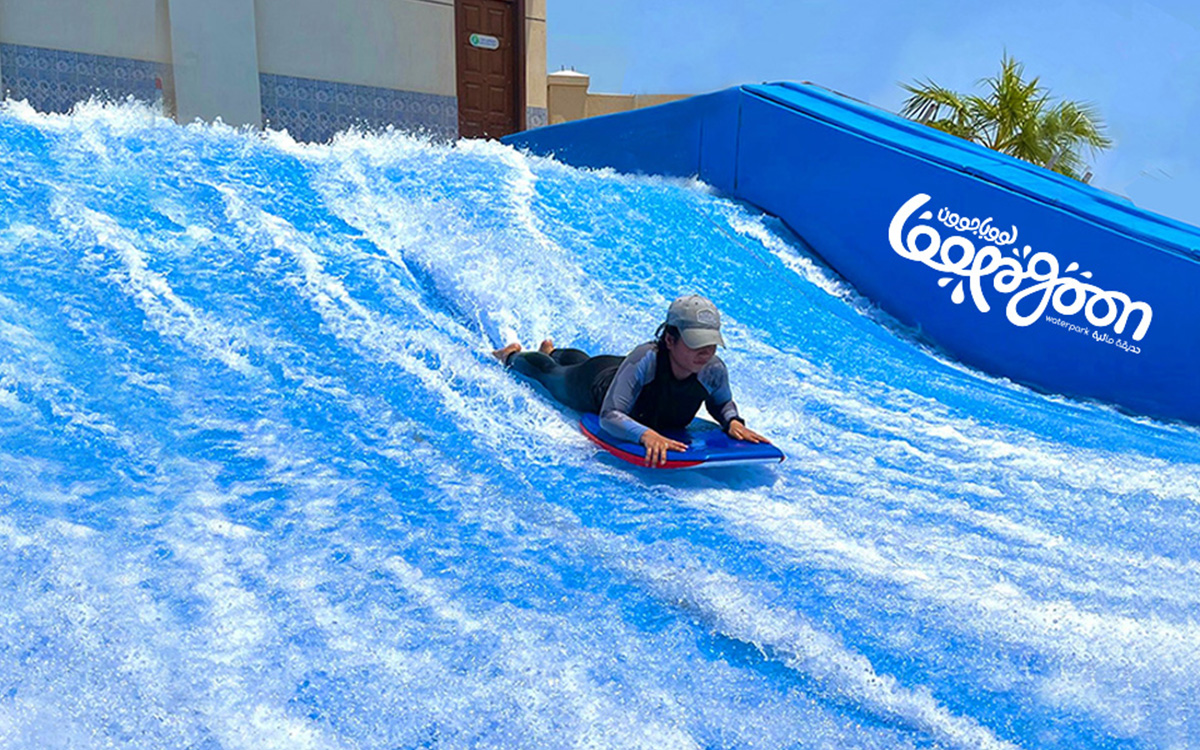 What You Need To Know
Your Safety Is Our Priority
The FlowRider is not suitable to be ridden by people with any form of health or medical conditions that could be made worse by the risks and/or hazards. The accelerations and motions may endanger the health or cause discomfort or worsening of conditions for people with the following: high blood pressure, heart conditions, head injuries, skeletal or muscular injuries, epilepsy, pregnancy or back injuries.
BUY TICKETS
Absolutely! Upon your first visit to the FlowRider, you will be guided through your experience by our helpful surf instructors. They will show you how to position yourself on a bodyboard, then help you enter the surf zone. For your first ride, you'll begin kneeling on a bodyboard and will focus on learning to balance and maneuver the wave. As you progress, you will soon learn to perform spins and flips on the bodyboard. Eventually, you may learn to stand and surf on the more advanced flowboard.

Loopagoon Water Park's surf machine is built by the industry's leading company, FlowRider. Our FlowRider features a trampoline-like tensioned fabric surface below the rushing water which minimizes the force of your impact. The force of the rushing water will quickly push you and the board up the wave and into a secure recovery Area at the top of the attraction. Plus, our lifeguards are always at the attraction to help you out.

The ride is included with your park admission. There's no additional cost for riding it.

If you are interested in a more personalized experience, we can offer private surf lessons with 30 minutes of reserved time on the attraction and guidance from a dedicated surf instructor guiding you & your friends through multiple skills. This will involve a small fee and private lessons will be held after park closure.

The FlowRider at Loopagoon Water Park is built to accommodate 2 riders as they kneel on the bodyboard. In times when there are less riders waiting for the FlowRider, the barrier may be removed between the two riding lanes to create one large riding lane. With this larger lane configuration, only 1 rider is allowed on the attraction at a time, though standing and surfing will be permitted.
FlowRider is simply amazing. i had always wanted to surf and when I heard of the FlwoRider in Loopagoon, I decided to try. I am not disappointed, I must say