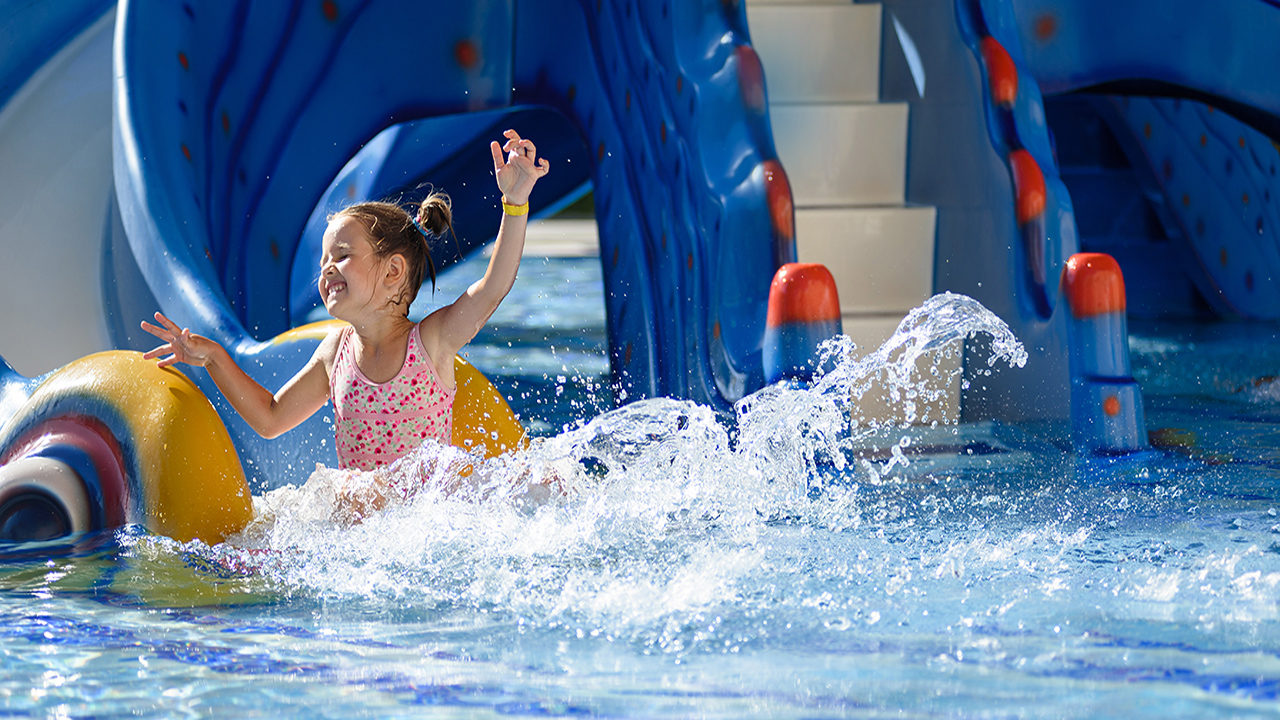 Video Gallery
Select one of the videos below to learn more about Loopagoon
Explore Attractions, Rides, and So Much More!
Uncover a Watery World of Excitement and Relaxation
Let us take you on a journey through the fun-filled features of the water park with something for everyone! Whether you're seeking thrill rides and big splashes, lazy rivers and relaxation, or a fun day out with the family, you'll find it here at Loopagoon.
Join Us on a Voyage to a Splashing Great Time!
Where Fun-Filled Memories are Made
This is the Loopagoon water park video. You can watch all the attractions & rides from Tornado to Lazy River. Loopagoon is truly a paradise for thrill and adrenaline seekers looking for fun and excitement. Loopagoon will surely not disappoint you!
Flow Rider
Surfers Delight!
Our Signature Attraction - FlowRider brings some non-stop action in Loopagoon. One of crowd's favorite, this fun rides allows you to experience surfing. If you are a PRO, you can either Bodyboard or Flowboard. Our lifeguards are always on standby to help you out.
Octopus Racer
Get Set & Go!
Get on your mat. Get set. Ready. And go! This four-player racing experience is designed to test who can win the race on this water slide. This is a ride for fun and for the lovers of speed. The faster you go, the more fun it is! This is a ride for you and the friends, so gather the group and make the most out of the enjoyable spirit of competition!
Pipeline
Wild, Fun Ride
On this ride, the fun is shared with your friend! The Pipelines were created for you and your friend to get on your mats and navigate your way across the fast journey that takes you from left to right as water splashes all over you! Let go of all your stress as you cascade like the water and zoom across the Pipelines!
Tornado
Thrilling & Terrifying!
Get ready to get soaked the whole way through! This adventurous aquatic attraction is for the whole group to get in and spin downwards and sideways with the water splashing them left and right! At the very end of the sliding experience get ready to be plunged deeply into the middle of the water tornado awaiting you! Slide away and enjoy every bend and splash!
Thunder Wave
Ride the huge wave!
Whether you want to have a chat, challenge the waves or float peacefully, the Thunder Waves arena is your leisure spot! In a pool depth ranging from 0 - 1.8 meters, swim in the wondrous blueness of the simulated waves which rock the water for 15 minutes, return the water to calm for 15 minutes and then make its wavy once again!
Lazy River
Ride Away!
You deserve some rest and relaxation, and what better place to find it than on a Lazy River. Hop on a tube with your friends and let the gentle current do all the work as you see the sights & sounds of Loopagoon.
Kids Aqua Venture
Kids Delight!
The kids are promised a fantastic time of fun, games and splashing joy at the Kids Aqua Venture! This attraction is a specially designed area full of different slides and intriguing games to keep the little ones busy. The huge bucket splashing from the top will surely excite the kids beyond their imagination.
Bubble Cove
Rejuvenate with bubbles
You've braved the slides, rides, and wave pool… now it's time to relax. Head to Bubble Cove, our tropical oasis of calm next to the lazy river and let the water pressure and blissful bubbles soothe your body and mind. It's the perfect way to end an unforgettable day of fun, games, and thrills!
Pre Opening Video by a popular social media influencer
Watch Loopagoon before the opening
This video was created by Ibrahim Saleh, a popular travel blogger. He shot this video before the park has opened. You can get a glimpse of some of our attractions here
Loopagoon Introductory Video
As the first major waterpark of its kind in the Eastern Providence of Saudi Arabia, Loopagoon will feature thrilling water slides, attractions, shopping and great food.