Description
A scenic relaxing ride which allows you to unwind as you float around the park on a ride that never has to end. A perfect way to calm down and cool off after some of our heart pumping attractions.
Height Restrictions
Children under .9m must be accompanied by a responsible adult
Lazy River
Watch out for surprises along the way!
After all that sliding & splashing, its time to take a break! Climb aboard your favorite float and take a smooth ride across our lazy river. Along the way, you'll experience mini waterfalls, plenty of adventures and the peace of mind that one only gets in the water!
Let's Get Lazy
Unwind on the Lazy River
You can slow things down and still stay cool as you climb aboard your own inner tube and leisurely float along a winding river. The Lazy River has a depth of 0.9m and follows a circular path 250m long which takes the riders through waterfalls and a hydro spa area.
BUY TICKETS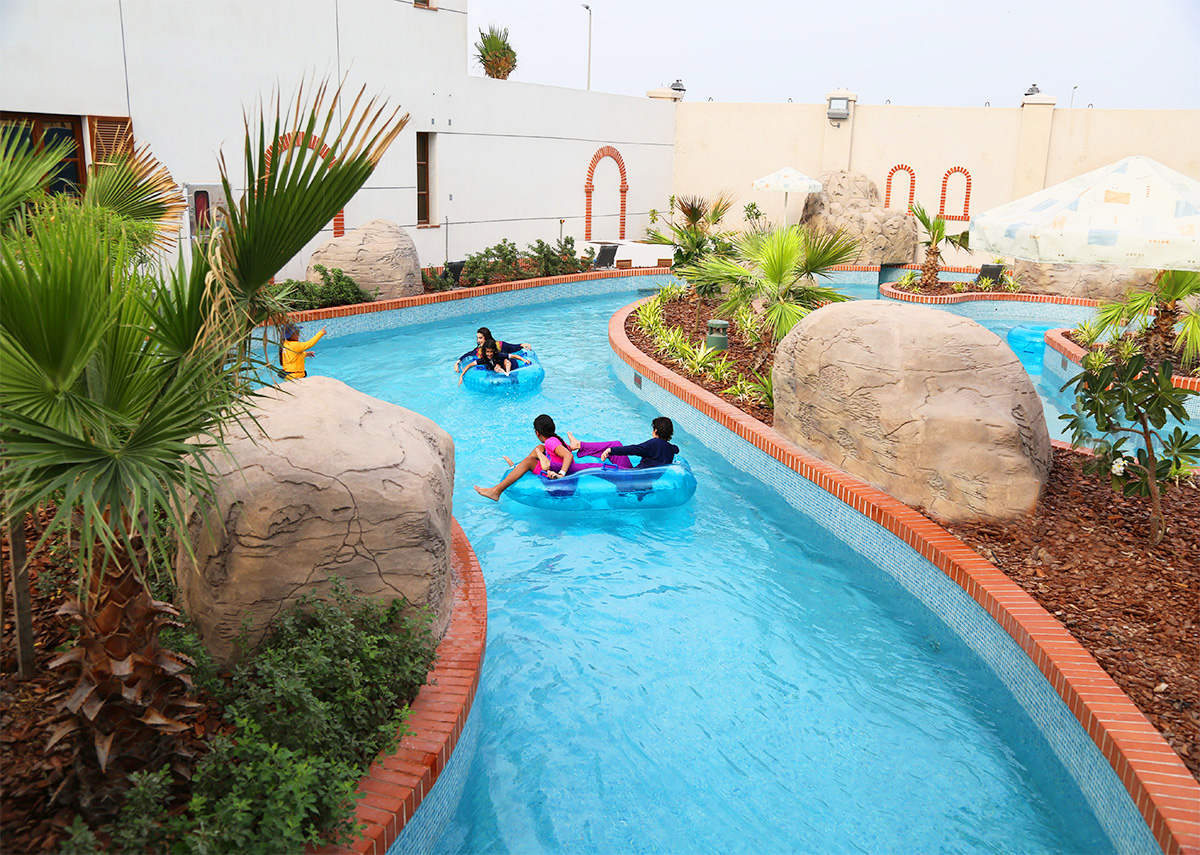 The tubes are available all around the park and at the entrance of Lazy River. You can also ask any of our friendly life guards

The water depth is around 0.9 mtrs

It is recommended but not mandatory. You can still float around without a tube