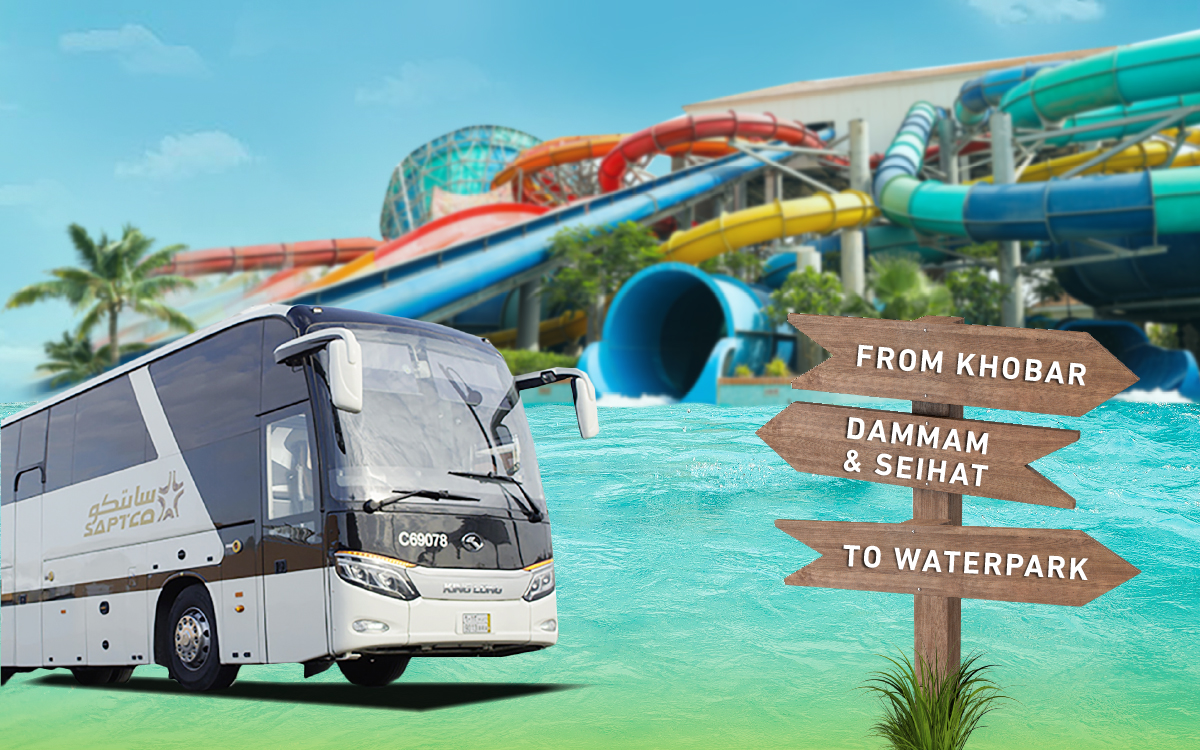 Hop on your nearest bus to Loopagoon!
The summer holidays may have come to an end, but the fun never stops at Loopagoon! Because we want to make trips to your favorite water park easier than ever before, we're delighted to announce that we've just launched a brand new shuttle bus service to and from Loopagoon, making days out of splashing fun more accessible and simpler for you, your friends and family too.
We've partnered up with SAPTCO to provide a small fleet of shuttle buses, which will run twice a day from Dammam, Khobar and Seihat right to our front door. With services departing from Dareen Mall and Nakheel Mall, you can simply hop onto your nearest bus and take the trip to Loopagoon, where a full day of splashing fun awaits.
Planning your visit to Loopagoon from Al Khobar?
Travel to Loopagoon from Villaggio Restaurants Village and enjoy this fantastic ticket bundle, making your trip to our water park easier than ever. From King Saud bin Abdulaziz Road.
In order to run an effective and efficient service for all, please note that all bus tickets must be booked in advance on our website. You'll need to select exactly which day and time you want to take our shuttle bus. At just SR10 per person, it's an affordable, sustainable and more eco-friendly way to visit our water park… and what could be better than feeling the excitement and anticipation build with a bus-full of fellow adventurers, all looking forward to an unforgettable day out?
You'll need to purchase your ticket bundle (entry to the water park + your return bus ride) on our tickets page.
Weekend bundles (Thu – Sat) ticket cost SR 209 per Adult, &
Weekday bundles (Mon – Wed) tickets cost are just SR160.
Your return trip back home will drop you off at the location specified on your booking.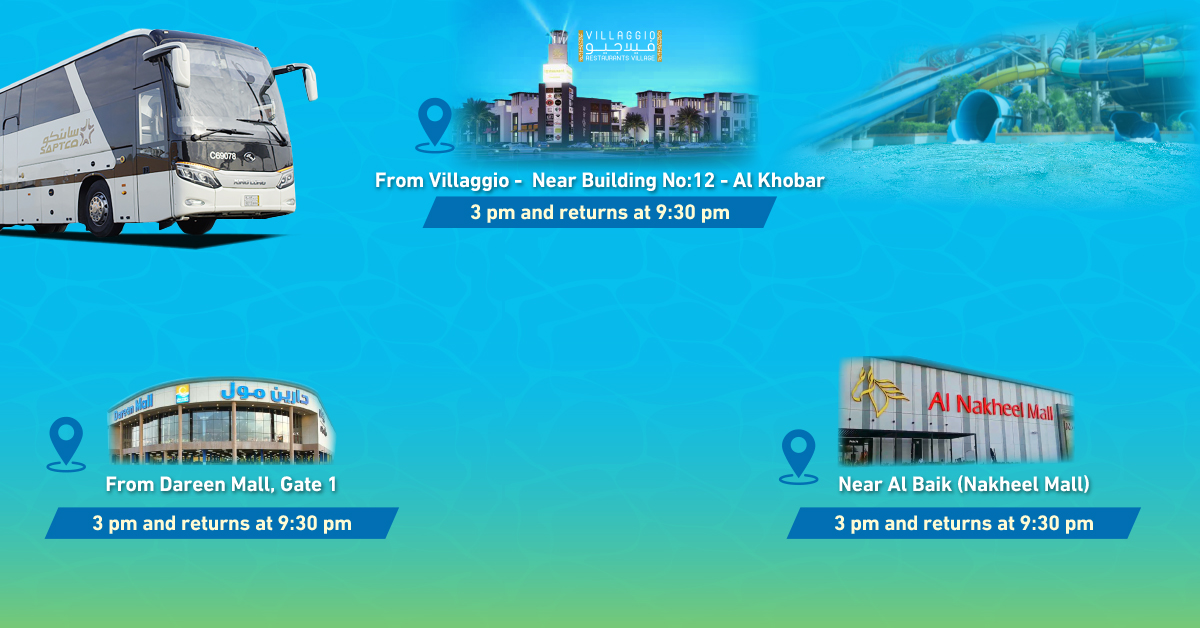 A few terms and conditions to keep in mind:
Each bus has a maximum capacity of 49 passengers.
Because there are two separate trips each day for each location, purchase of your ticket package needs to be based upon both the date of your booking and your preferred pick-up and drop-off location.
Each package can be selected on your choice of weekend ticket or weekday ticket. Please check our booking page to see which weekdays your nearest bus service operates on.
Guests must return home on their selected bus and cannot hop onto a bus traveling to another location.
There are two buses per day, operating two separate return trips – one in the early afternoon (1pm – 6pm) and one in the later afternoon (3:30pm to 8:30pm)
So, book your tickets with your Girl Gang. We can't wait to see you soon!
Click here to buy your tickets