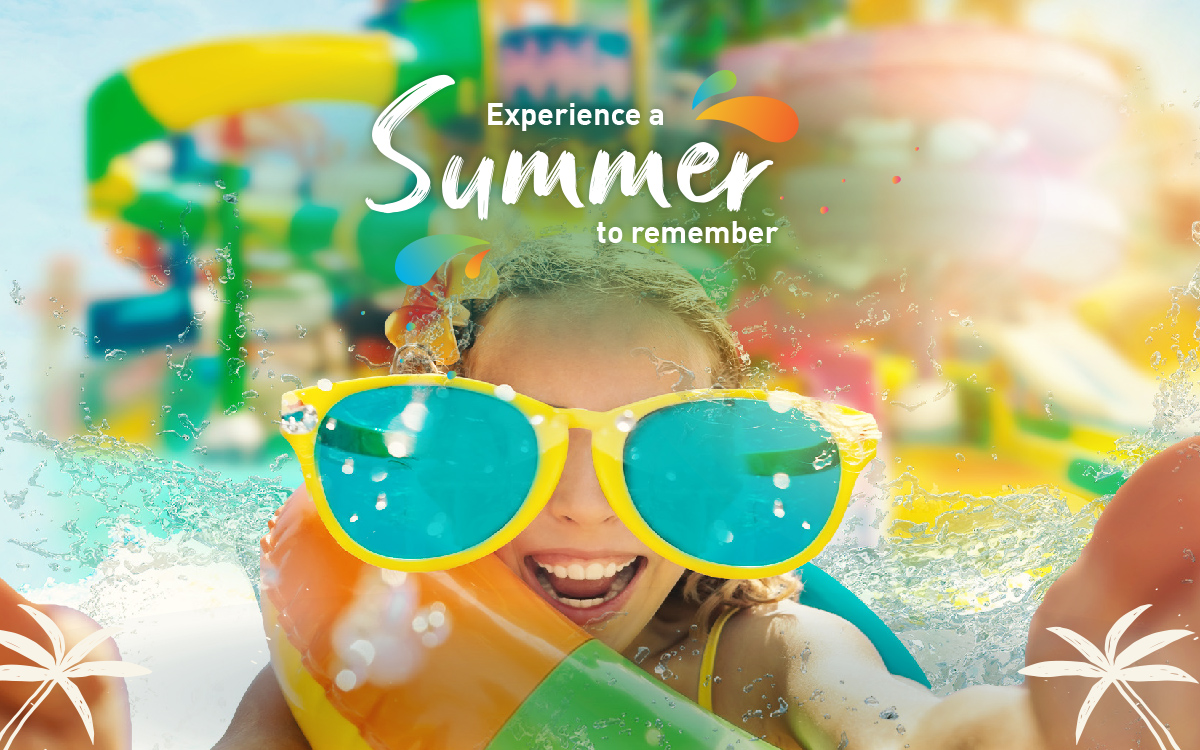 Splashdown for Summer time at Loopagoon
Summer has arrived!
We're all starting to feel the heat, and as the days lengthen, nothing sounds more appealing than a relaxing and fun-filled trip to Loopagoon with friends or family. At our beautiful water park, the waves refresh your senses, the private beaches unwind the body and mind, and with so much to see and do, the fun simply never ends!
No wonder Loopagoon is the first choice for families and individuals alike across the region – it's a guaranteed exciting adventure into a watery world of high-octane slides, blissful poolside refreshments, new sensations and much more besides.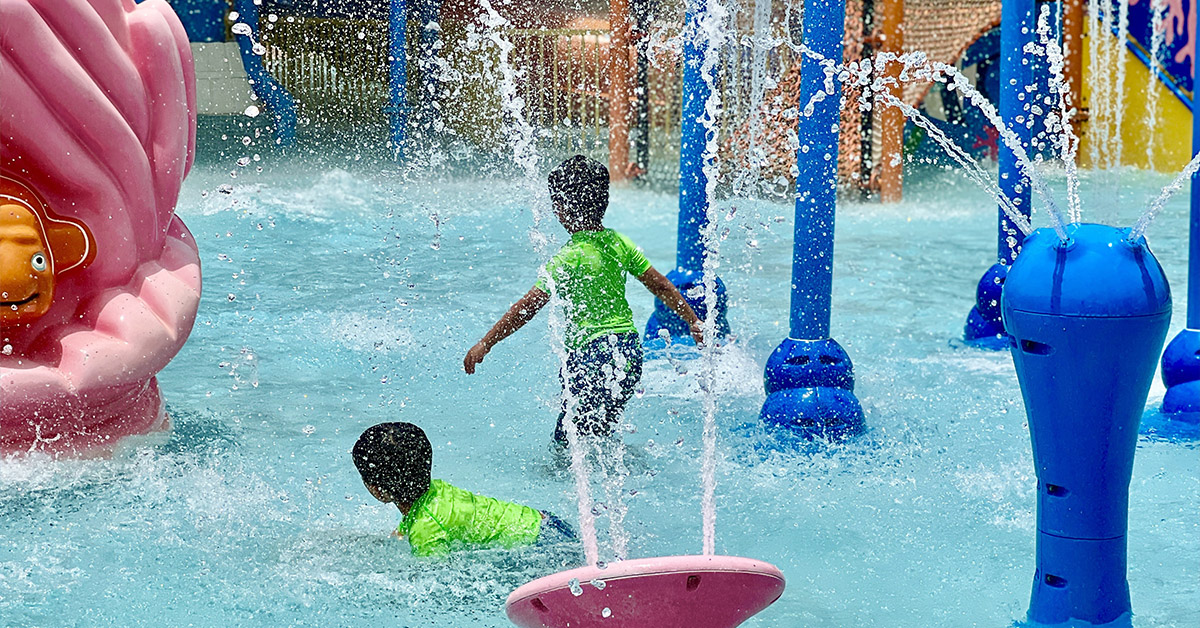 Make Eid Al Adha 2022 Unforgettable
Eid Al Adha is just a few short weeks away, and as one of the most important celebrations in our calendar, families across the region and elsewhere around the country are getting ready to mark the occasion together.
We're as excited as you are for the arrival of this Eid festive season, and we're looking forward to celebrating in style in the second week of July 2022! Why not mark the holiday with your loved ones, and take a trip to Loogaoon this Eid Al Adha? With laughter, splashing fun, amazing rides and attractions, and delicious food and drink options, we have everything you need to transform Eid Al Adha 2022 into a day trip like no other!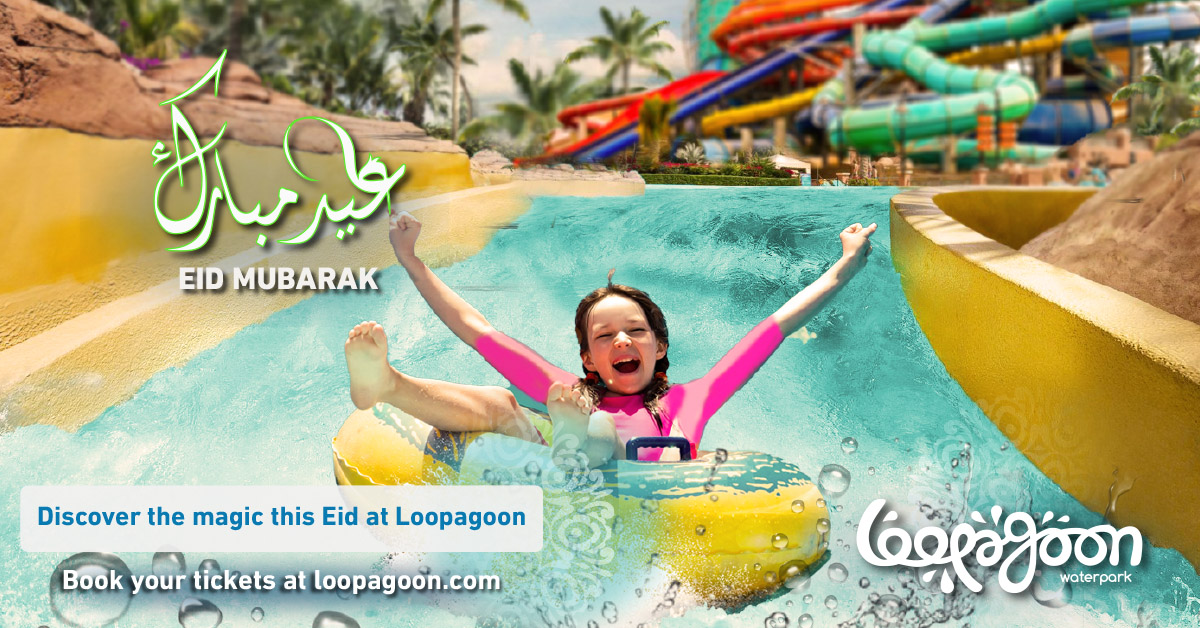 A World of Attractions Awaits
Young and old alike can't get enough of our world-class attractions, including slides for intrepid adventurers and thrill-seekers, our amazing Thunder Waves pool and Lazy River for those looking to spend time in the water, and the ever-popular Kids Aqua Venture for the little ones.
Of course, we're also incredibly proud of our latest world-class attraction – the incredible Flow Rider, which allows you to experience the rush of indoor surfing on a fast-flowing sheet of water. Guided by an expert trainer, you'll be able to safely try your hand at bodyboarding, impressing your family and friends as you ride the waves in style!
Check Out Our Family Packages
Nothing is more precious than time spent with your nearest and dearest. At Loopagoon, we love welcoming family groups into our spectacular facility, not least because we know that we have everything you need to make the memories that last a lifetime.
With our amazing summer Family Package, a day out to Loopagoon has never looked better. For family groups of two adults and up to three children, you can enjoy a full day of splashing fun, relaxing moments, delicious food and drinks, and a uniquely memorable bonding experience, all for the reduced package price of 580 SR/.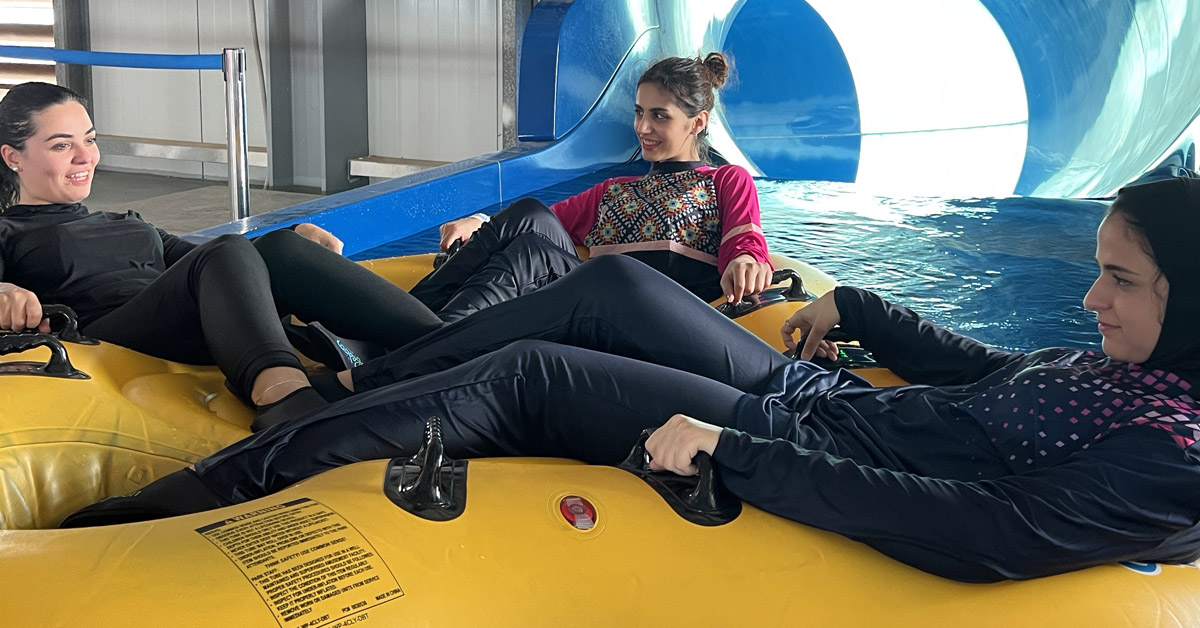 Congratulations to our Lucky Twitter Contest Winners!
Our fantastic Twitter poll contest has now come to an end, and we're already dreaming up new ideas for giveaways and competitions… so be sure to keep an eye on our social media, and don't miss any of our fabulous promotions.
If you've been following our socials, you will have seen that we were giving the ladies on our Twitter feed the chance to bag free entry for themselves to Loopagoon. All they had to do? Simply have the same name as those who won our online poll – it really couldn't be simpler!
As chosen by our followers, the poll-winning names were Zahra (which scored an impressive 40%), Mariam and Reem (both of which won 41% of the vote), Sarah (42%), and Fatema who came out on top with 49%. Congratulations to all of the ladies who got down to Loopagoon and enjoyed their free day out at our water park.
We can't wait to launch our next competition, and we're looking forward to welcoming you all through the summer months for plenty more splashing fun!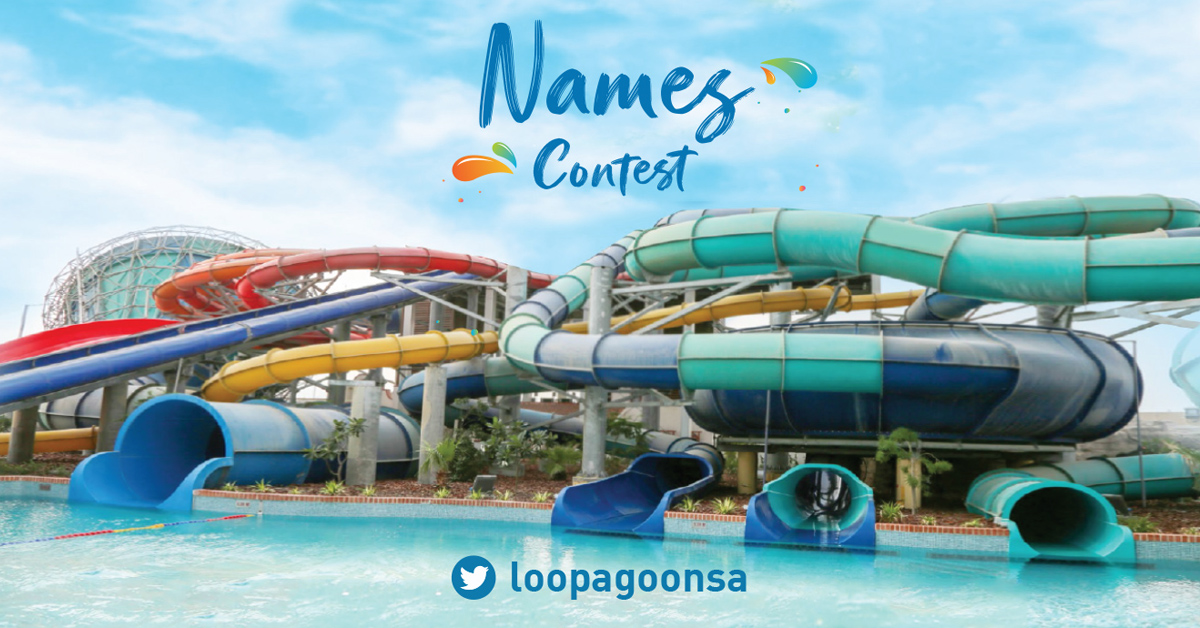 Swim attire policy