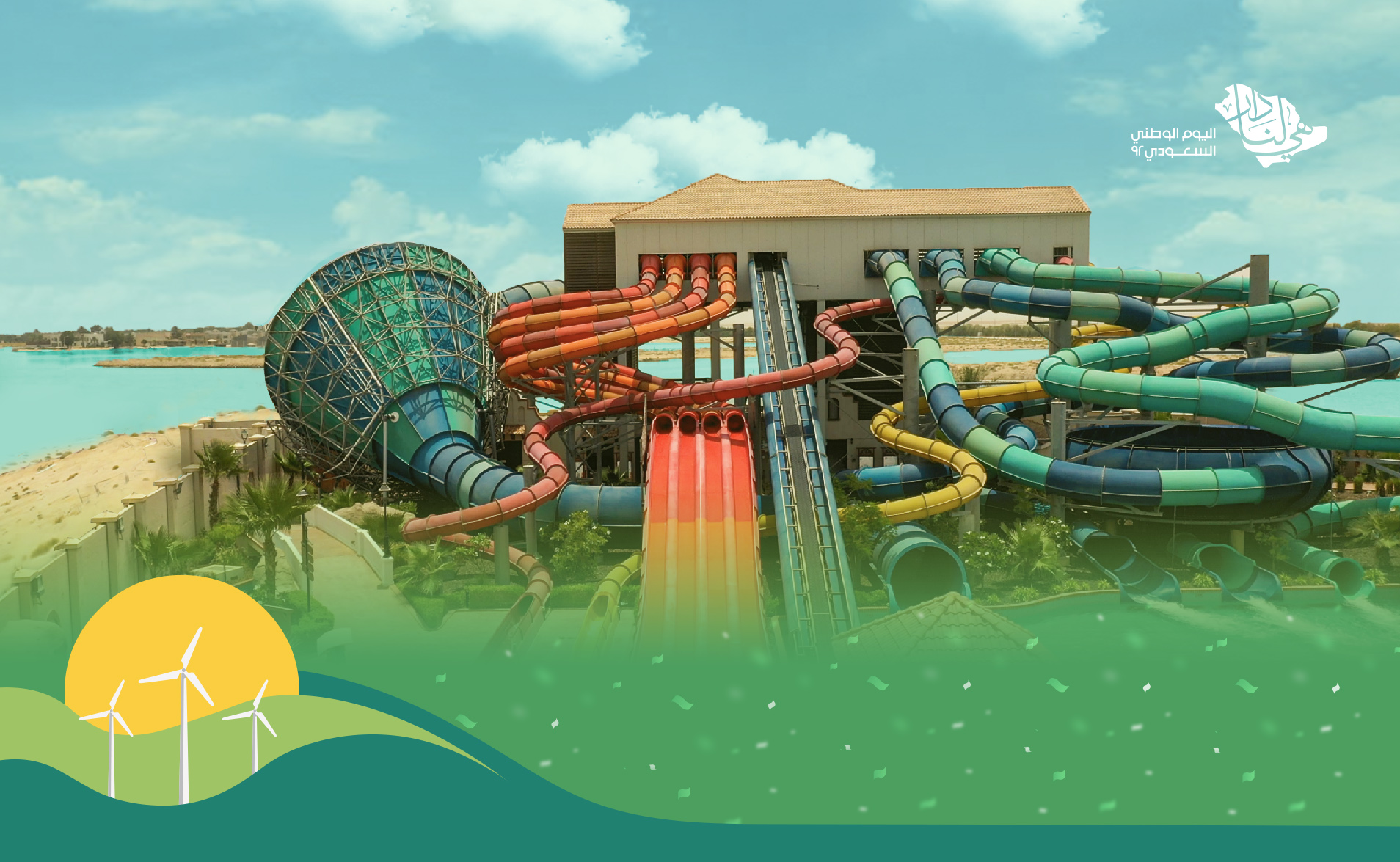 It's a Family Celebration
On the occasion of our beautiful country's National Day, our goal is to celebrate it with more fun, more time together and pure enjoyment. Loopagoon has always been about the fun and the cherished family moments and this National Day weekend is not any different. We are proud of the country we are from and proud of its people. This day is a reflection of our values, and of those values, family time is one of the most important!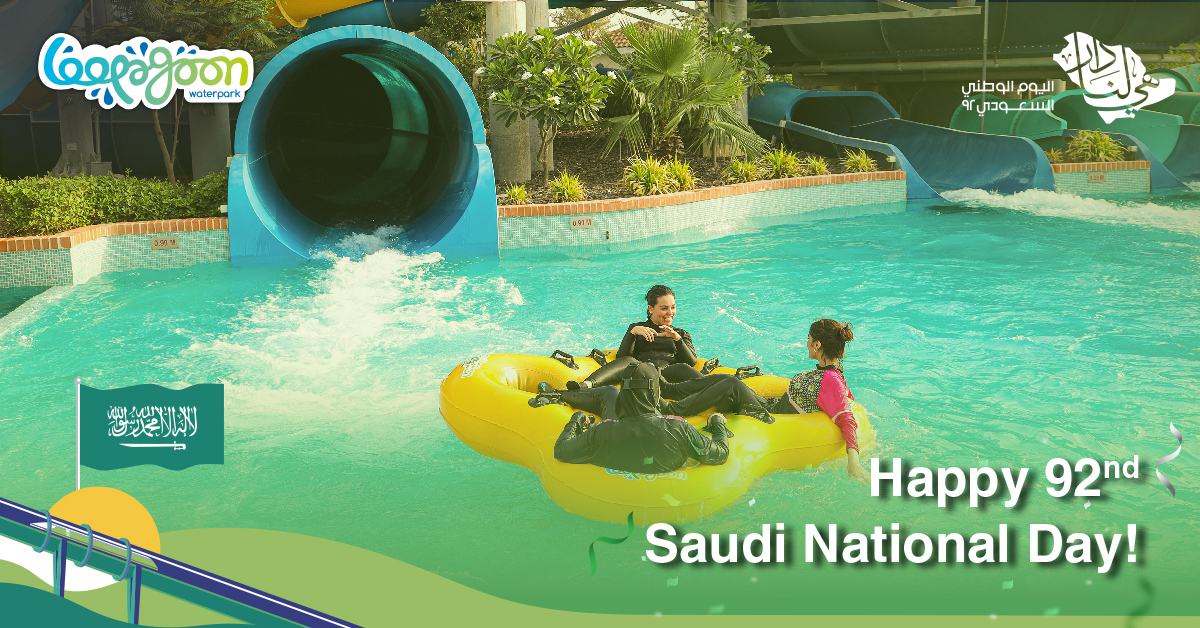 Family time is always a good idea and what better way to spend it this weekend than by visiting Loopagoon and losing yourself in the thrill of our water rides and activities while soaking in the sun and the sheer joy of simple relaxation. It's a family weekend done right!
Loopagoon & the Family Package
We know that family time is irreplaceable. Walk across our beautiful beaches hand in hand with the children and watch their delighted faces as they zoom down our water rides! Loopagoon is full of opportunities for you and the kids to have an amazing time. So, join us this National Day weekend and benefit from the specially curated family package. For only 580 SAR, enjoy access to Loopagoon for 2 adults and 3 children! With such a perfect price, all the fun is yours for the taking and that way, the kids will not miss out on the weekend fun, from zooming down the Octopus Racer to spiraling down the Tornado. Moreso, with a fruit cocktail in hand, you can enjoy our facilities, our restaurants, our relaxing water attractions like the Lazy River and the Bubble Cove and the dazzling Saudi Arabian sun. This weekend is yours to enjoy as much as you can and we are here to make that happen!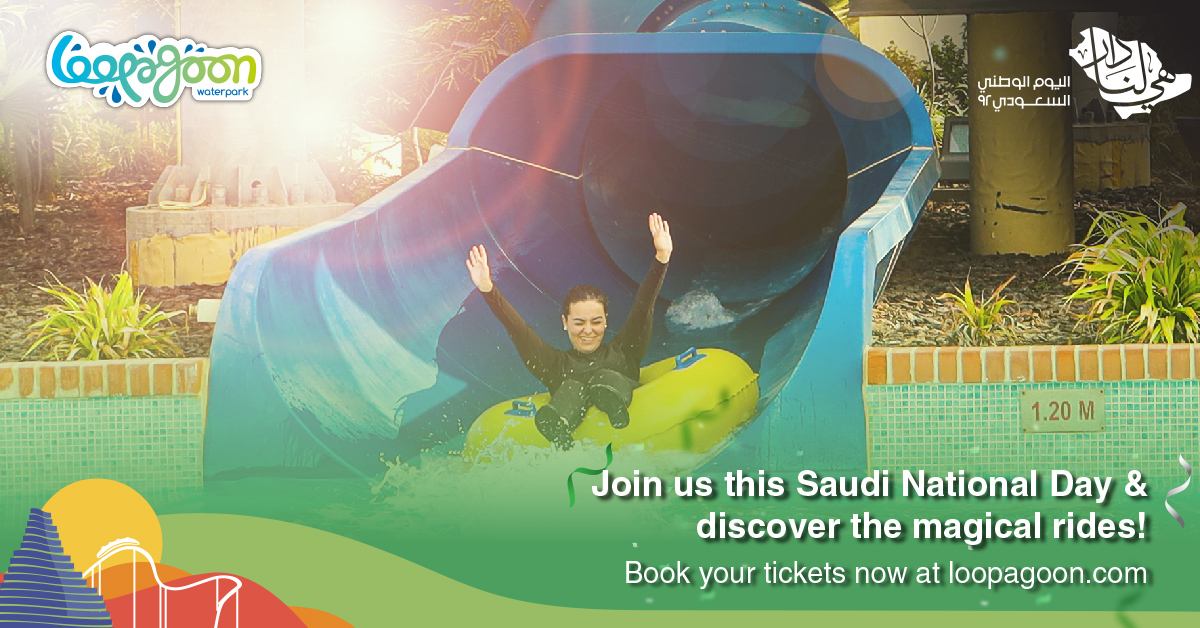 Journey Over to Loopagoon
Transport and traffic can be a hassle sometimes. That is not something you need to worry about anymore. Getting to Loopagoon has never been easier! Together with our trusted partner Saptco, we have launched a brand-new, safe and efficient shuttle bus running from Dhahran Mall, Dareen Mall and Nakheel Mall, making two return trips per day between 1pm – 6pm and 3:30pm and 8:30pm. We would love to have you at Loopagoon enjoying all the things we have planned for you, so please make sure that all tickets are booked in advance and that all return trips are to be done on the trips that were pre-booked with no last-minute changes to maintain a smooth schedule for all our guests! The return trip to and from our delightful water park is priced at only 10 SAR per person. What are you waiting for? We can't wait to see you this weekend!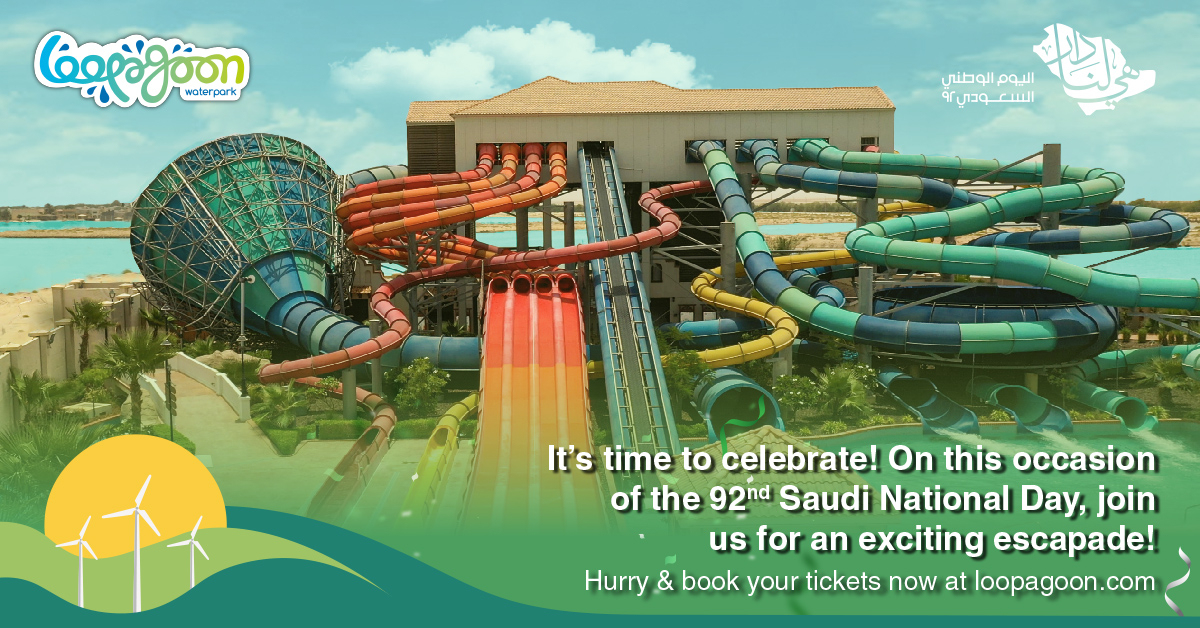 The Joy Doesn't Stop Here
As Saudi National Day is on weekend, its a good time to catch up with your family & friends and visit us for a full day of fun, laughter & excitement. With our shuttle bus service now operating daily, its even more easier to come to Loopagoon.
Click here to buy your tickets either with your friends for just SAR 199/- or with your family for just SAR 580