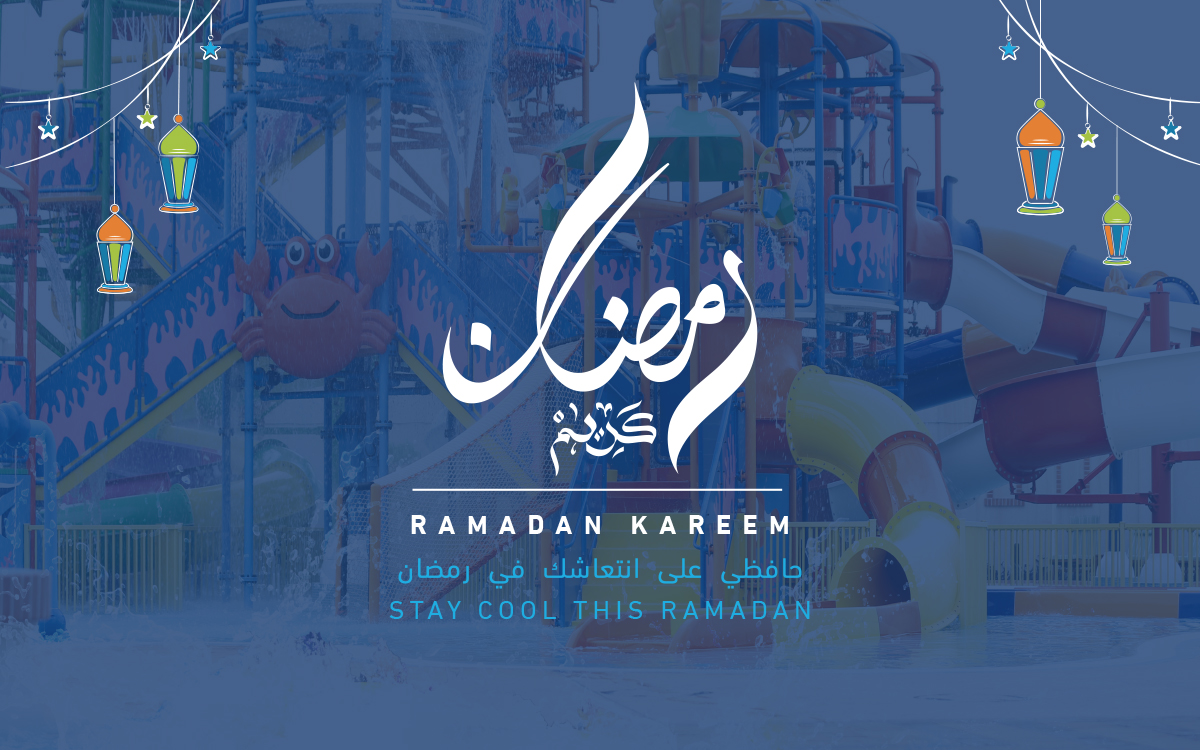 Ramadan – Why Visiting a Water Park is the perfect family day out
Ramadan has now begun, and we have no doubt that you're looking forward to celebrating the holy month just as much as we are. It's a time for togetherness, for giving thanks to our nearest and dearest, and for remembering what is important in life.
Here at Loopagoon, we're deeply thankful for our amazing community of guests who visit our water park for unforgettable days out and the creation of new memories, and this Ramadan, we're aiming to delight more people than ever before with our amazing array of attractions.
Let's take a quick look at five reasons why visiting Loopagoon is a fantastic way to spend time with your family this Ramadan, and why it should be top of your list of days out for the month ahead.
An Opportunity to Truly Relax
Make no mistake, family life can be stressful at times. Between school and homework, domestic duties, and the pressures of everyday living, there's often not a whole lot of time to really put your feet up and relax.
At Loopagoon, we want your visit to be as blissful as it is exciting, and as relaxing as it is packed full of new experiences and splashing adventures. From the chilled-out vibes of our beautiful Ladies Private Beach – where you can catch the rays and unwind to the sound of lapping waves – to our hugely popular Lazy River, which carries you gently on a winding course around our water park, Loopagoon is place where the smiles don't stop coming.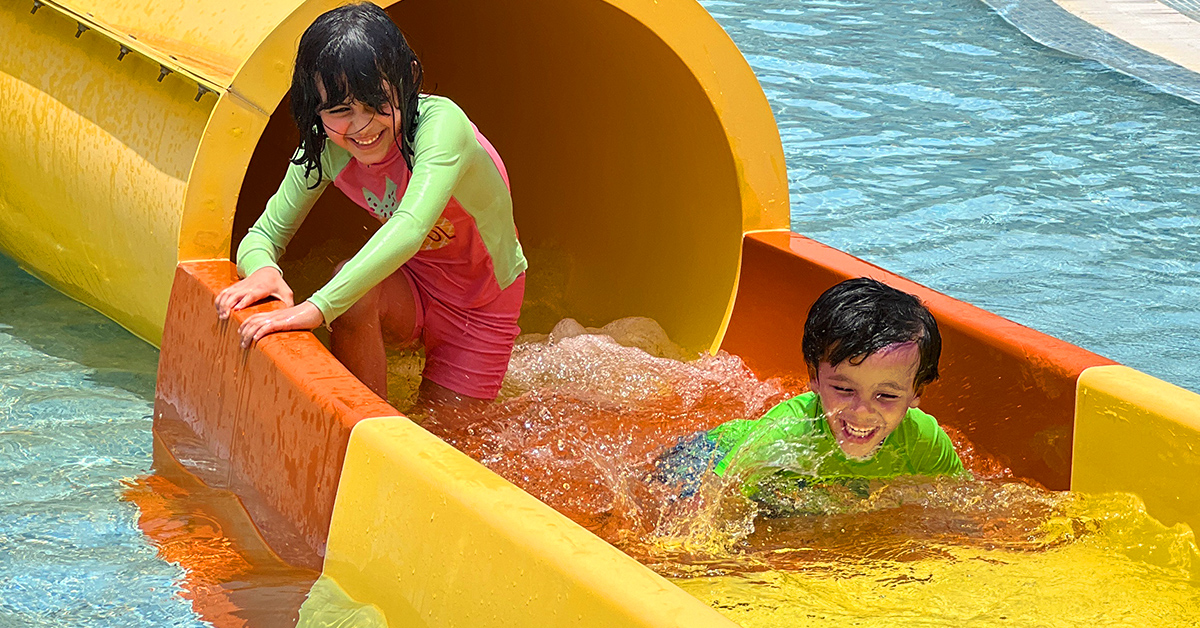 Try Something Completely New
Family time is at its best when there's something wholly new to experience. Trying new activities and celebrating each other's successes (or at least having fun while attempting something new) is a fantastic bonding experience for all, and something which never fails to create lasting memories as a family unit.
We're incredibly proud to have launched the brilliant Flow Rider at Loopagoon; an indoor surfing experience, which allows you to test your skills while bodyboarding or standing on a board as it skims a fast-flowing sheet of water. Fun, exhilarating, and unforgettable, it's an amazing new skill to try!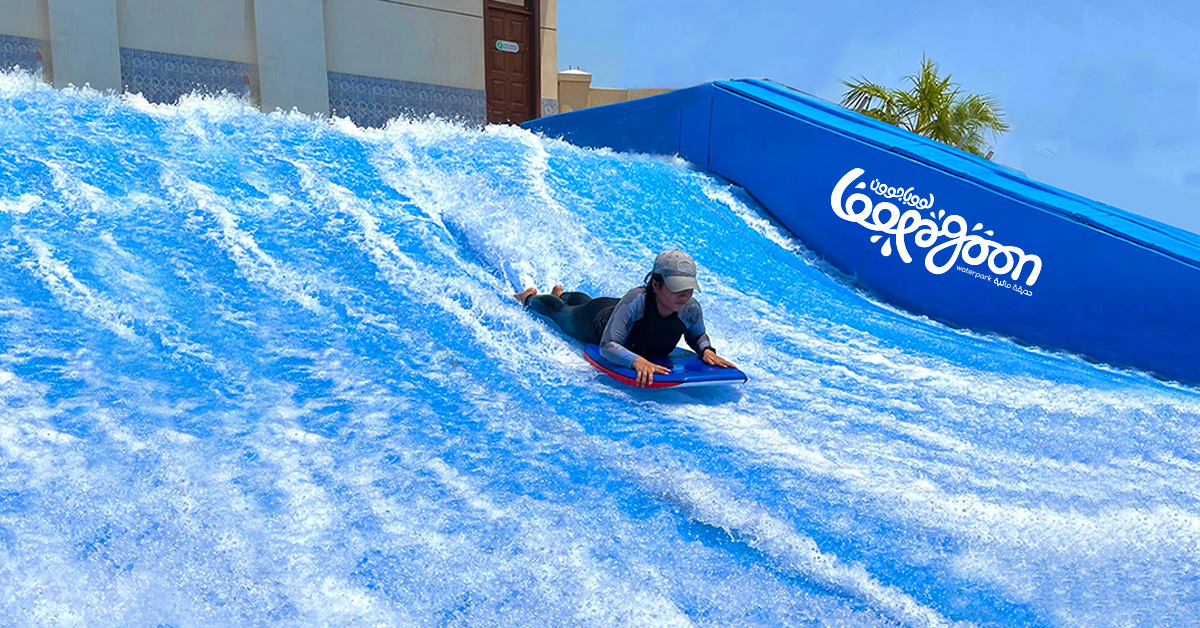 Create New Memories to Cherish
If there's one thing we do best at Loopagoon, it's providing unique experiences for individuals and families, and creating new memories which can be looked back upon fondly for years to come.
With our world-class range of water slides and attractions, there's ample opportunity to do something out of the ordinary at our water park. Perhaps you'd like to race a family member down the Octopus Racer slide, experience the thrill of the Cannon Bowl or Tornado, or whizz down the Pipelines towards a dramatic splashdown… the choice is entirely yours.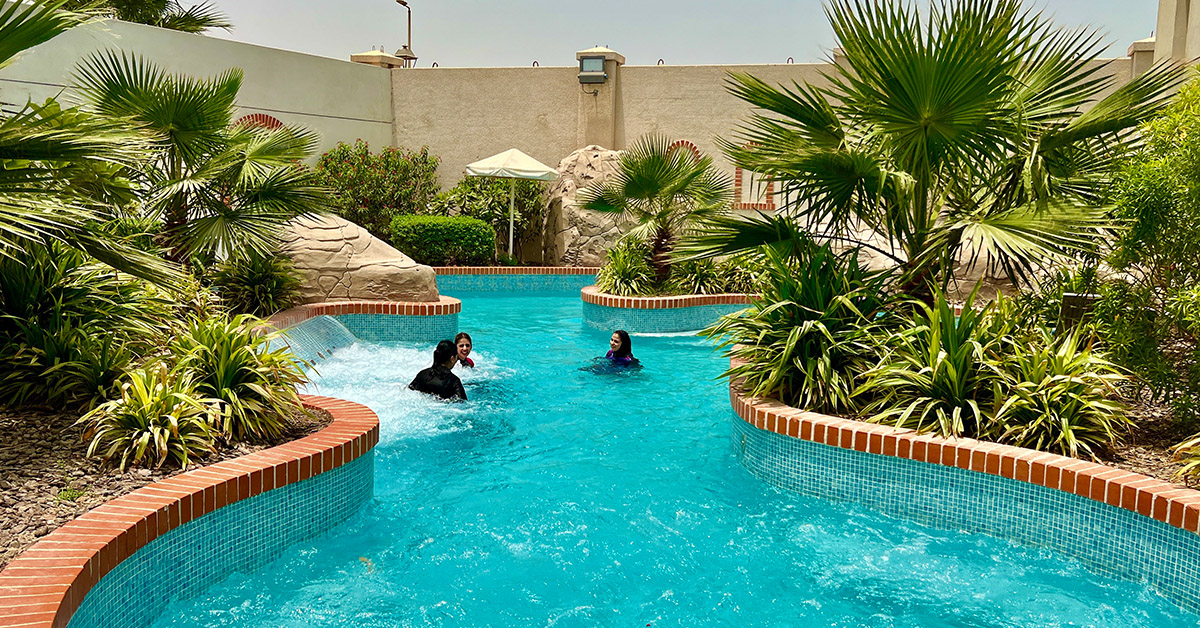 Fun For All Ages
We're proud to welcome guests of all ages, and with our fantastic team of safety professionals on hand to ensure you're well looked after, there's truly something for everyone here.
Younger children simply can't get enough of the Kids Aqua Venture water playground, which features a fun array of child-friendly slides and the ever-popular water bucket feature. Older children, teenagers, and adults will have the time of their lives trying out our slides and Thunder Waves pool, and if you'd prefer to take it easy and stay dry, the private beach and superb food and drinks options will ensure you don't miss out on any of the fun.
A Full Day of Unforgettable Experiences
No matter how you choose to spend your time at Loopagoon, the important thing this Ramadan is to spend it together. We're open from Wednesday to Saturday, 8pm to 2am throughout the season, and are always ready to welcome you and your family to our spectacular water park.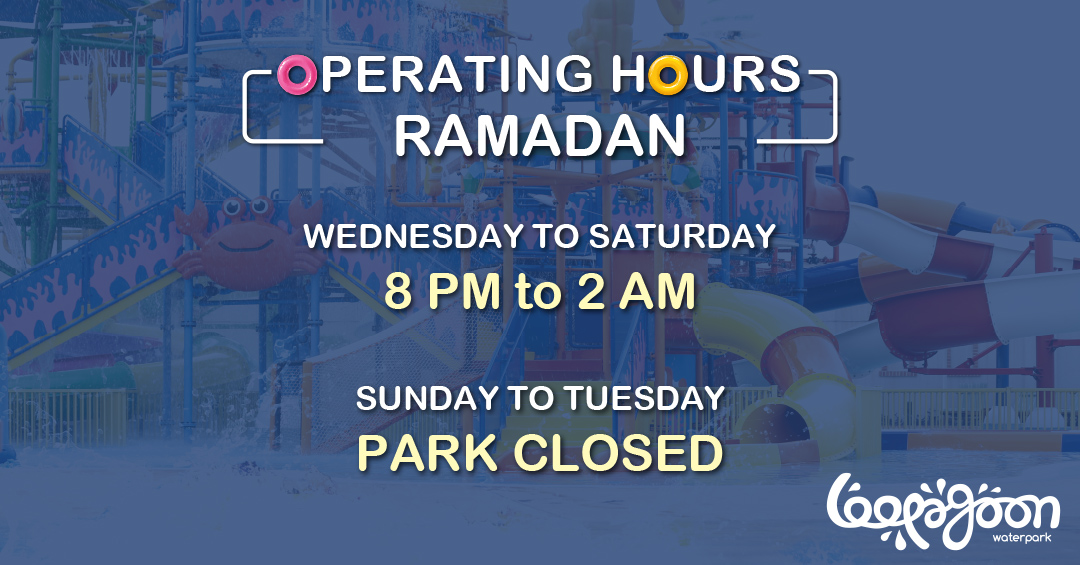 All of your needs will be taken care of from the moment you arrive – we've got lockers to keep your belongings secure, towel hire services just in case you've left yours at home, and a boutique in which to pick up a souvenir or two by which to remember your day out.
This Ramadan, give your family the treat they deserve, and make the memories that last a lifetime. That's what we do best at Loopagoon, and we can't wait to see you soon.
Click here to buy your tickets