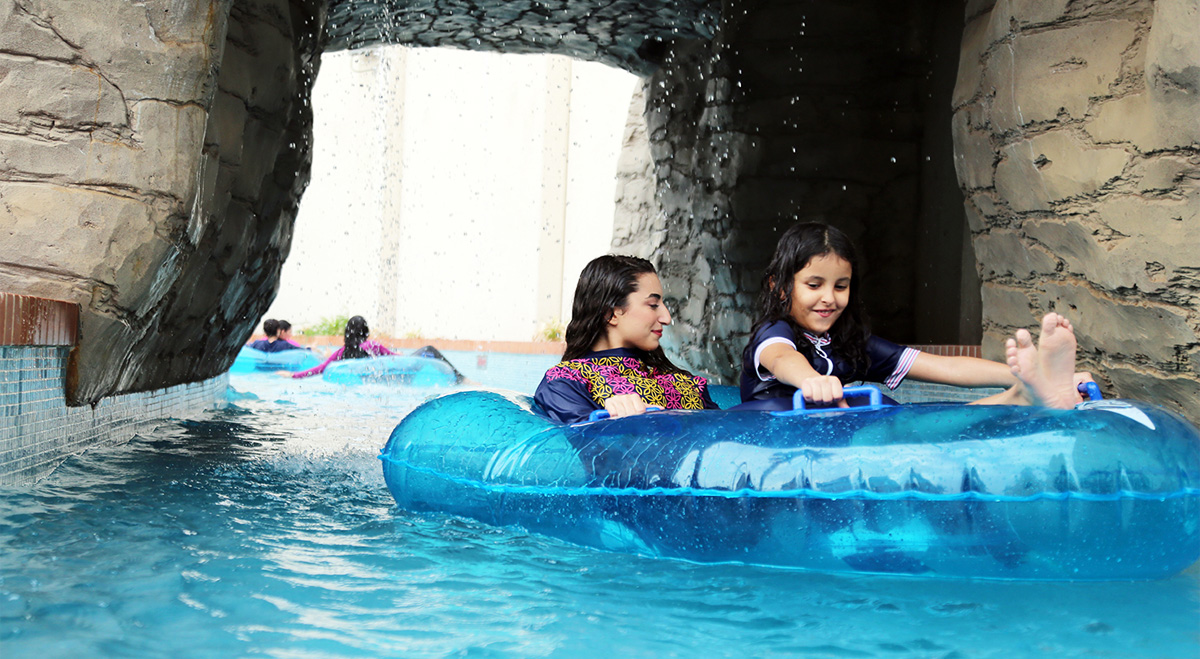 Open Again & Ready for You!
It is Loopagoon season all over again. Our doors are wide open to welcome you again into the land of water, dazzling sun rays, fresh food and pure enjoyment. It has been a while since we've heard the laughter and witnessed the gatherings that make up the most memorable of days, so we are excited to welcome you back with your loved ones.
Loopagoon is reopening with driven excitement. The aquatic rides you love and the splashes of fun are as thrilling as they've always been. Allow yourself to relax, to lounge in the beautiful weather and to play with your kids within the experience we've designed for your delight.
During the reopening season, Loopagoon is offering a 50% discount on all ticket types across the weekdays along with a 20% discount on all ticket types across the weekends. So, come on over and experience the thrill!
Additionally, our new membership packages give you a year-round access with exclusive benefits and a constant 10% discount for SR.1,999 or a 6 months access with the same benefits and discounts for SR.1,599.
For the love of family, Loopagoon is offering a special family deal for SR.450 during weekdays and SR.720 during weekends. Check out the 'Rates' tab for more details.
We can't wait to have you experience the thrill & to welcome you back!
The Loopagoon Family