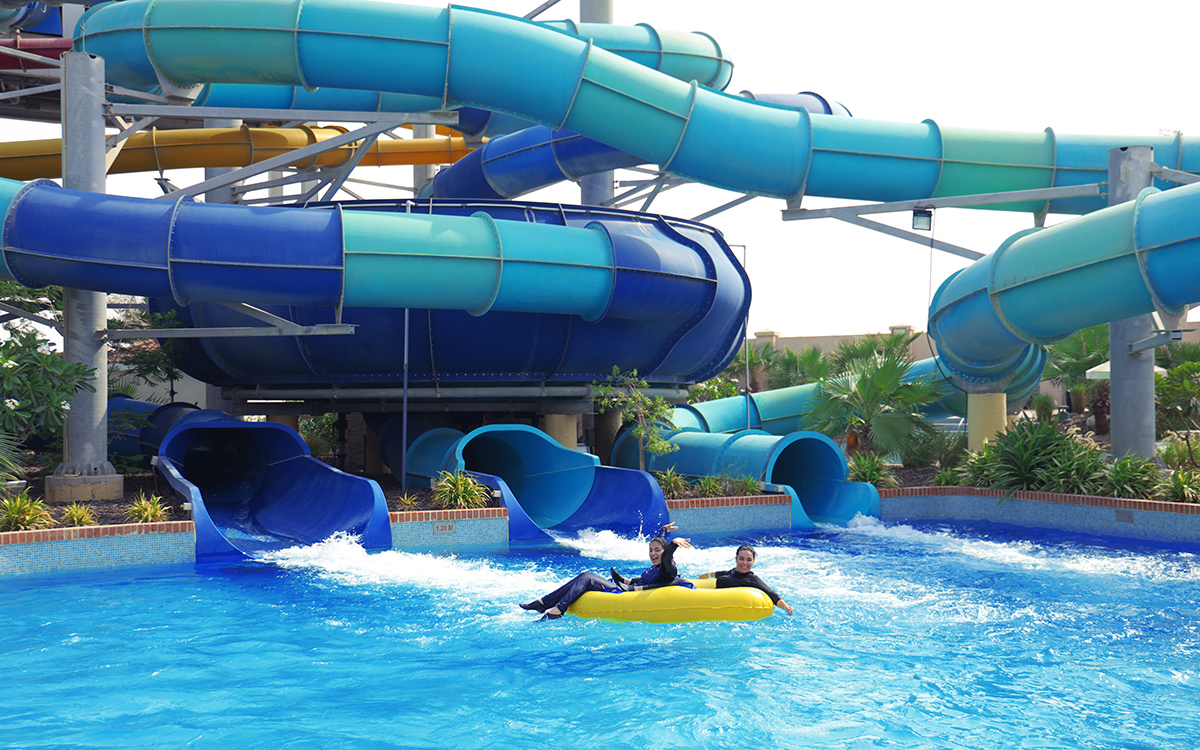 Brief History Of Water Parks
What Are the Origins Of Water Park

You love water parks. We love water parks. Everybody loves water parks – and it's not hard to see why! There's something about the combination of relaxing pools, blissful lazy rivers with invigorating slides, and attractions that make for an unforgettable day out, perfect for giving the kids a treat or making memories with the girl gang.
Here at Loopagoon, we're always keen to face the future when it comes to ladies-only attractions and family fun of the highest calibre. Let's take a closer look into water park history and learn about the heritage behind Loopagoon and what we do best.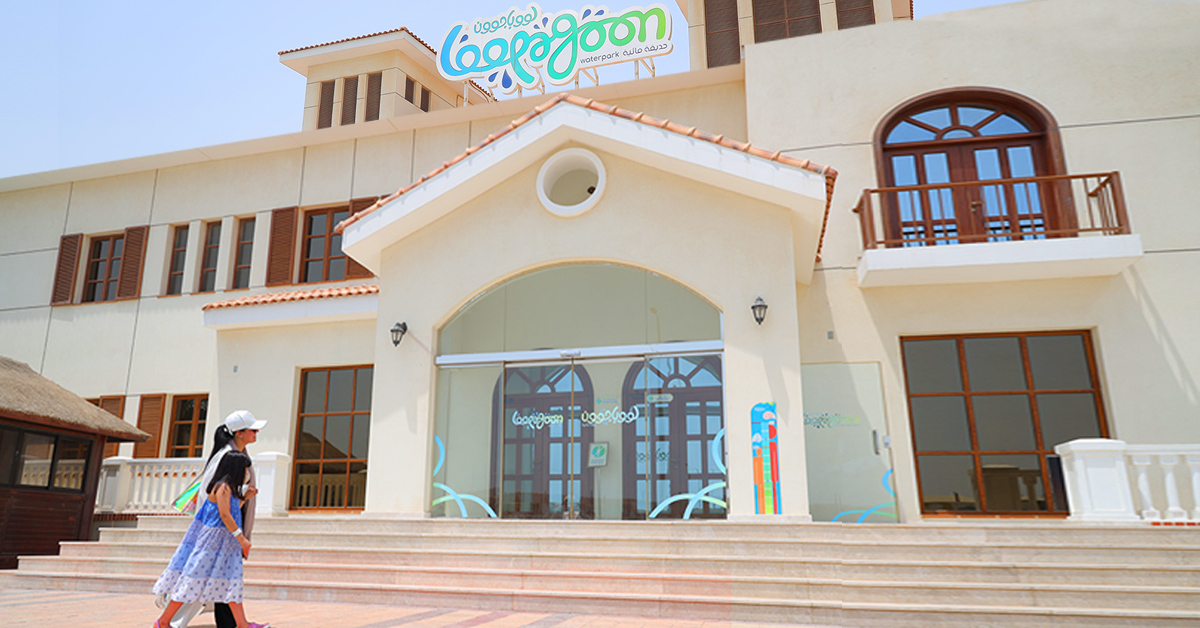 When Was the First Water Park Created?
While there's some debate as to what counts as the world's first water park, most historians would point to the 1906 International Exhibition in New Zealand, which almost certainly featured the world's first purpose-built water chute.
However, It was in the 1950s and 1960s, during the boom of the first major theme parks, that the notion of an aquatic amusement park was first taken seriously. San Diego's Sea World opened in 1964, which combined leisure pools with the controversial aquatic zoo. Its founder – George Millay – took some of the enormous profits from this enterprise and opened Wet 'n' Wild in Orlando, Florida.
For the first time, an amusement park was launched without animals or roller coasters and focused entirely on communal pools, water slides, and the pioneering Wave Pool and Splash Pad that brought countless families to the facility from across the United States.
Dreaming Up The Lazy River
One of the most popular attractions at Loopagoon and at other water parks worldwide is surely the Lazy River. Its appeal isn't difficult to understand; riders are carried along a meandering waterway, pushed by jets strong enough to propel swimmers with ease, yet gentle enough to make this an attraction suitable for the vast majority of guests.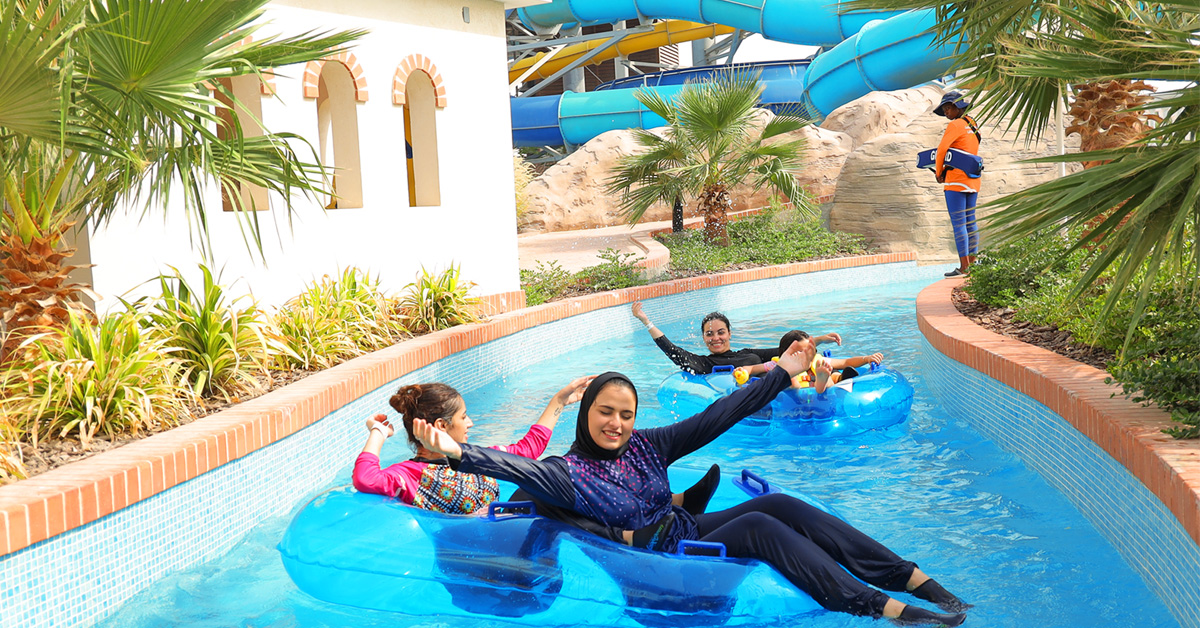 We have Wet 'n' Wild pioneer George Millay to thank for this, too. It is said that Millay was on a research trip in the Jaya Ancol region of Indonesia, where he saw families swimming, splashing, and enjoying themselves in a large moat that surrounded an island. Supposedly, the shape of the island and the force of the river meant that swimmers were pushed along by relatively gentle currents, allowing people to circle the island with ease before being swept along once again.
Upon returning to Wet 'n' Wild, Millay created the first Lazy River attraction – and the world has never looked back!
Origins of Popular Loopagoon Attractions
Water slides such as the Tornado and Octopus Racer are firm favorites with visitors to Loopagoon and are perfect examples of just how far water attractions have evolved since the very earliest pioneers of the style. Every decade, new breakthroughs are made when it comes to speed, movement, and safety, and Loopagoon's amazing array of slides represents a real pinnacle in engineering.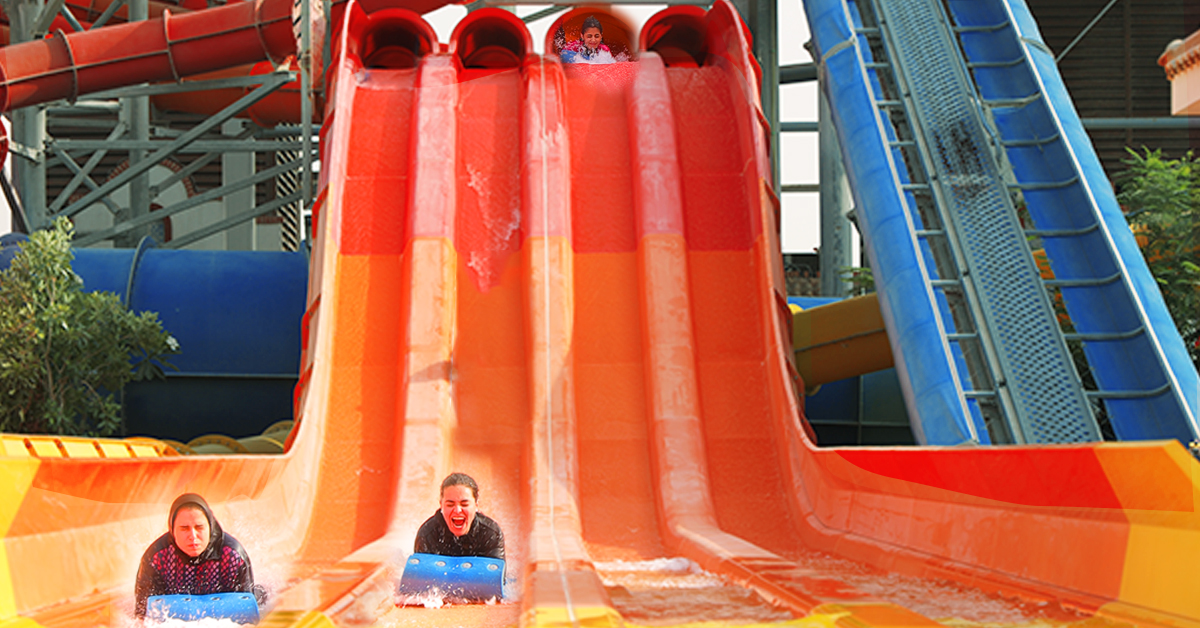 As mentioned previously, our Thunder Waves pool – which brings a tropical storm to the heart of our water park – is a newer incarnation of the first wave pool dreamed up by George Millay in Florida (although history fans will love the fact that the King of Bavaria in the 19th century supposedly had a rudimentary wave machine in his indoor swimming pool). The innovation of an automated and dynamic wave machine, producing enough movement in the pool to replicate a stormy sea, was a stroke of genius which still delights guests today.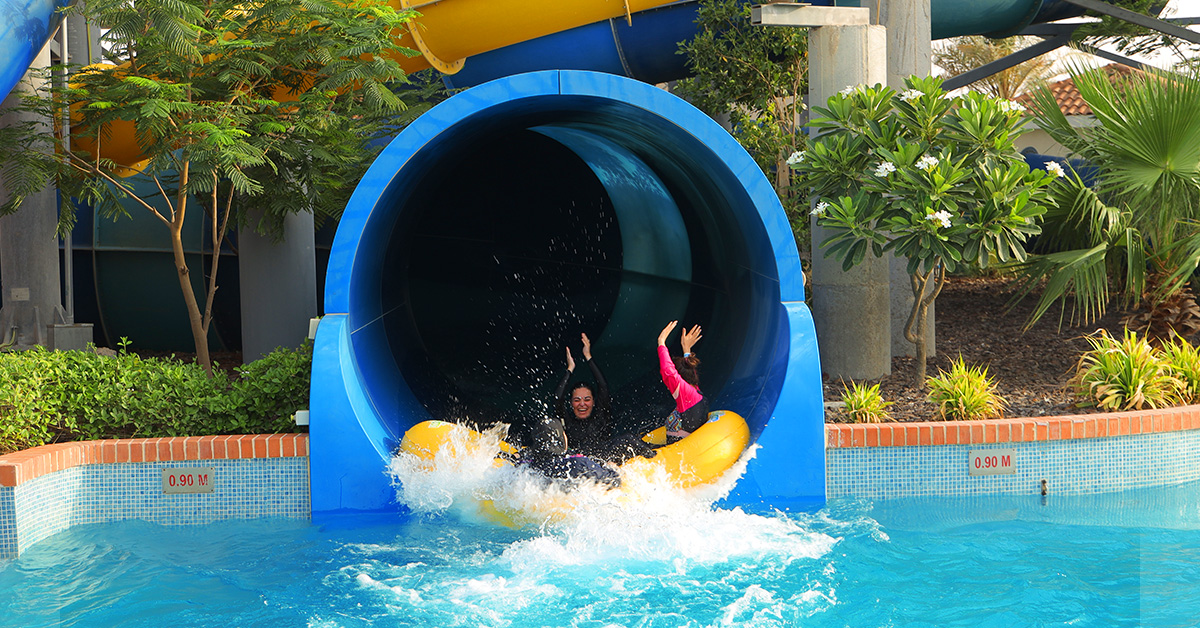 We've been especially pleased with the success of Flow Rider – our high-octane indoor surfing experience, allowing guests to hop onto a board and ride a fast-flowing sheet of water under expert guidance. The technology behind this particular type of attraction was invented in 1987 by Tom Lochtefeld – another key figure in water park history – and was inspired by a surfing trip to La Jolla. Shooting copious quantities of water every second in a sheet travelling up an incline, Lochtefeld's design became a major attraction at Schlitterbahn water park in Texas, attracting amateur and professional surfers from across the globe.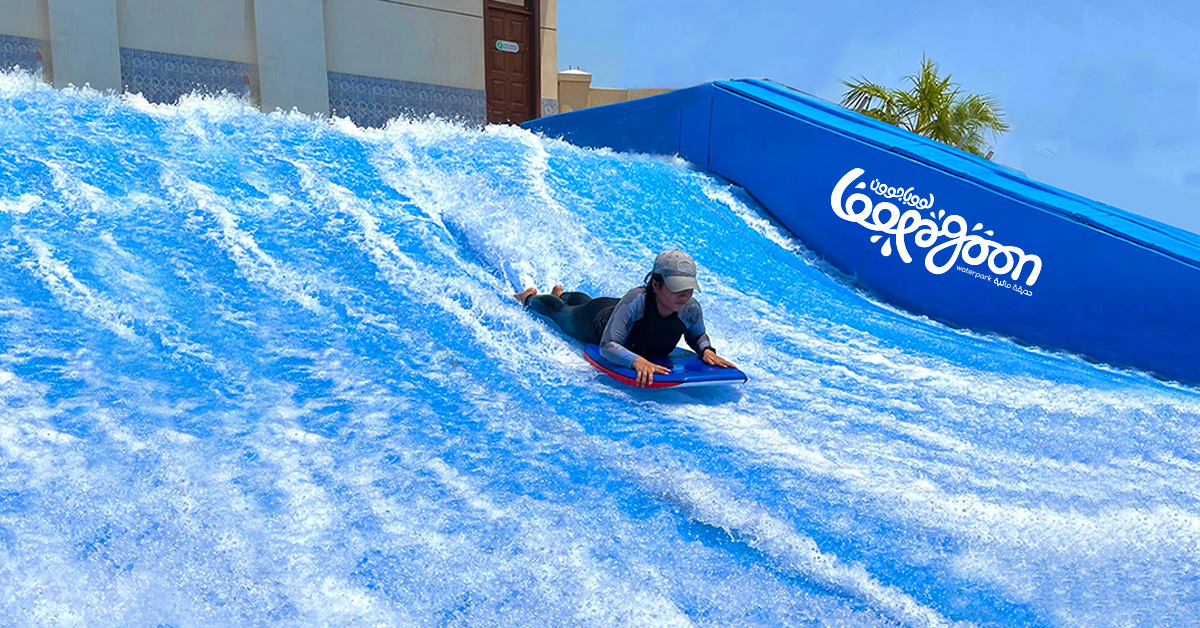 Loopagoon: Saudi Arabia's First Ladies-Only Water Park
Loopagoon was created to be Saudi Arabia's first ladies-only water park – a safe and private space in which women could enjoy all the fantastic features of a water park, including a private beach, multiple pools, rides and attractions, with their friends or children. Since opening, we've welcomed countless women and their families, and have strived to consistently improve our level of service and the quality and quantity of our rides.
Last year, for example, we launched our fantastic Flow Rider attraction – a chance for our guests to try indoor surfing and body-boarding with a trained professional – in a safe and controlled environment. Such adrenaline-fueled thrills paired with the blissful private beach, the relaxing lazy river, and the child-friendly Aqua Venture playground really do make Loopagoon the ideal location for an unforgettable day out!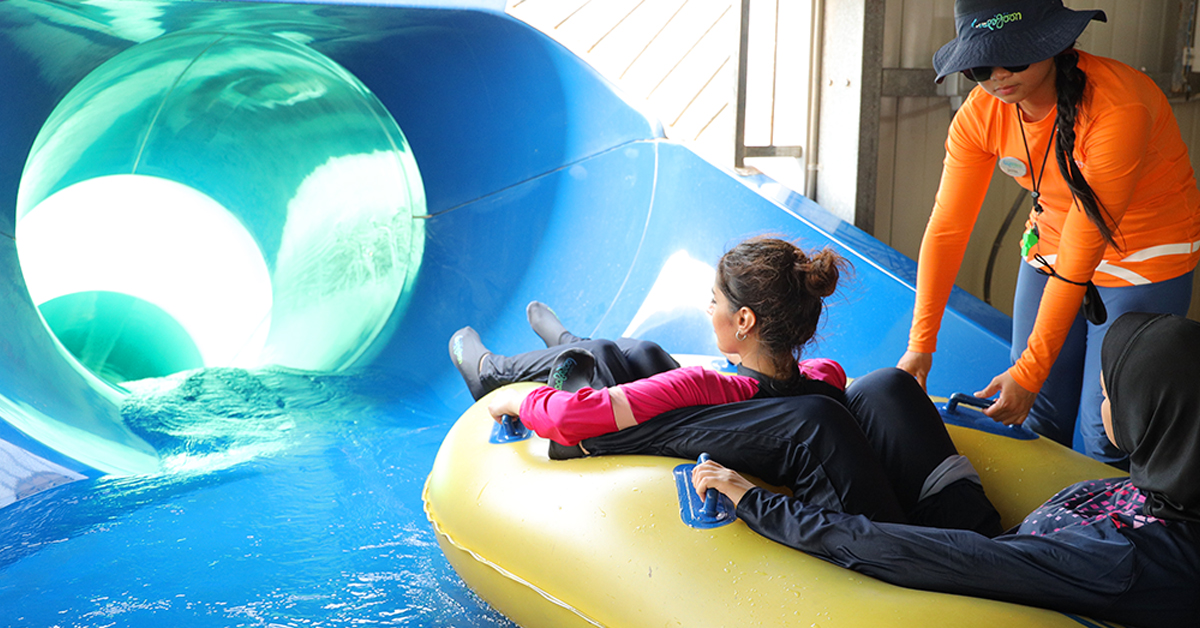 As we move into the future, we've no doubt our water park will continue to get better and better with every coming year. Why not come along this summer with friends, family and loved ones to create new memories and endless splashing fun?