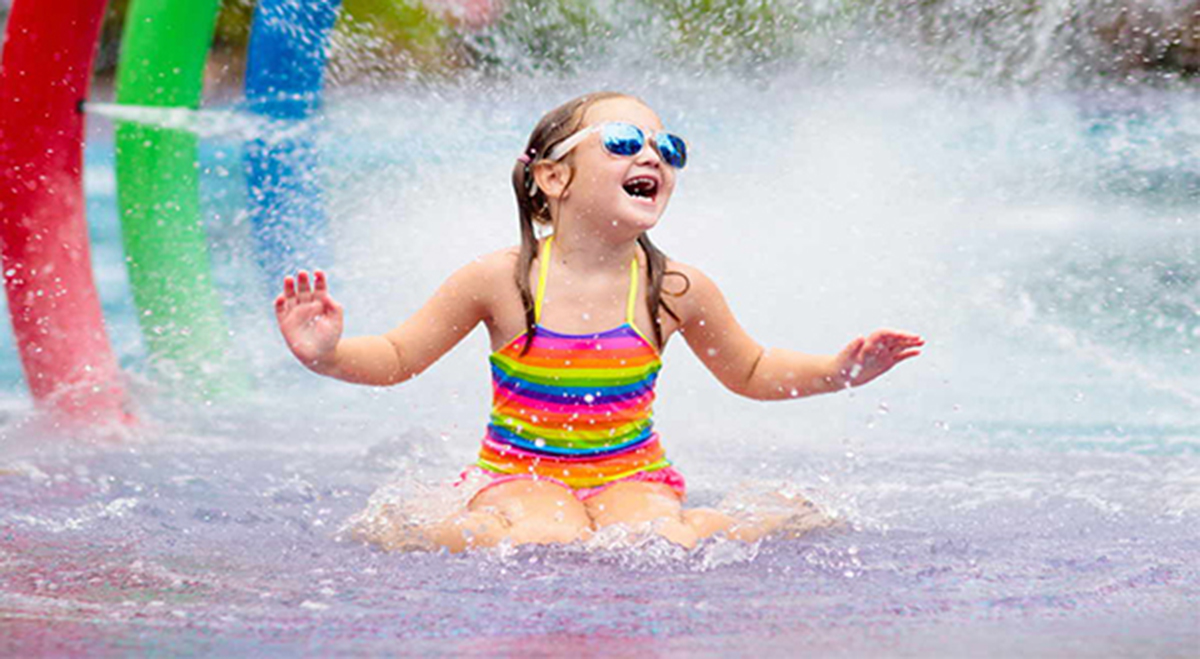 Top 7 tips before visiting Loopagoon water park
Loopagoon – a perfect spot for thrill, fun, and relaxation, is a water park built exclusively for Ladies and Kids in the Eastern Province of Saudi Arabia, situated inside Dana Bay.
Are you thinking of visiting Loopagoon for some fun and memorable family time?
If yes, we highly recommend smart planning for your visit well in advance to enjoy a hassle-free water park experience at Loopagoon. So, here are 7 tips on how you can make the best of your visit to Loopagoon.
Book your tickets online
If you wish to enjoy Loopagoon water park, you should book your tickets online, to avoid waiting your turn in the ticket queue.
Not just that, you can extend your stay and book your accommodation in advance at Dana Beach Resort. The water-front resort is exclusively for families, offering a wide array of beach-facing chalets, and is situated near Loopagoon. This resort is also accessible to men as well. So, if you come with your entire family, the men can stay in the chalet and enjoy a perfect getaway featuring water sports, recreational activities while you spend your time in Loopagoon.
Buy all the items you need, from our retail shop
Our in-house retail shop offers everything you need for a pleasant, wholesome water experience at Loopagoon. If you've forgotten to bring something along, like appropriate swimwear or a towel, you don't have to worry. As soon as you enter the park, make sure you purchase any items you may need from our retail shop. Once you get inside into fun mode, we know you would not want to leave until you take in the entire water park experience to the fullest!
Put your valuables in a locker
We advise you not to bring any valuable items to the water park, like your wallet, jewelry, or watch; but if you happen to, then you can put them in a locker provided by us, when entering the park. We assure you that your items are safe with us. There is no need to worry about their secure storage, while you enjoy your Loopagoon experience. 
Photography
We know how much everyone loves to click photos for memory (and even post them online). However, for the safety and privacy of all our guests, photography is strictly not allowed in the water park. So, if you're thinking of bringing along a camera, we humbly request you not to do so. Your mobile phone will also be sealed for protection and to avoid the probability of water damage while in the park, and given back to you. While you will continue to be able to make and receive phone calls, you would not be allowed to click any photos inside the park, with your phone camera.
Wear appropriate attire in the water park
Since we yearn to maintain a family-friendly environment at Loopagoon, we suggest that you wear shirts, shorts or pants, and shoes, as required in the ride section at all times. You should avoid cotton clothes since they are not apt for the rides. Proper modest swimwear is required for access to all park attractions. However, shoes are not allowed on any water attraction, so you can use comfortable sandals or aqua shoes, which you can put on before entering the park. Please refer to our policies and guidelines for appropriate swim attire, to know more.
Park Map
You would want to keep the park map handy, to plan your day well. You can download the map from our website, get it printed out and bring it along. It would help you find your favorite rides or attractions, without any hassle.
Check Park Hours
Before you leave for Loopagoon, we recommend visiting our website to check the park hours online here on the date of your visit, because they are subject to weather conditions and seasonality.
If you want to know more about the water park or anything else related to it, please explore our FAQs page, for answers to all possible questions, you might have.
We hope to see you at Loopagon water park, soon!